Stammering Hell
In this article written by jane Woodhead of The Liverpool Echo, Terry describes what it is like growing up with a stammer, his coping mechanisms, and how he turned his life around.
Stammering can make your life hell at school - if you let it.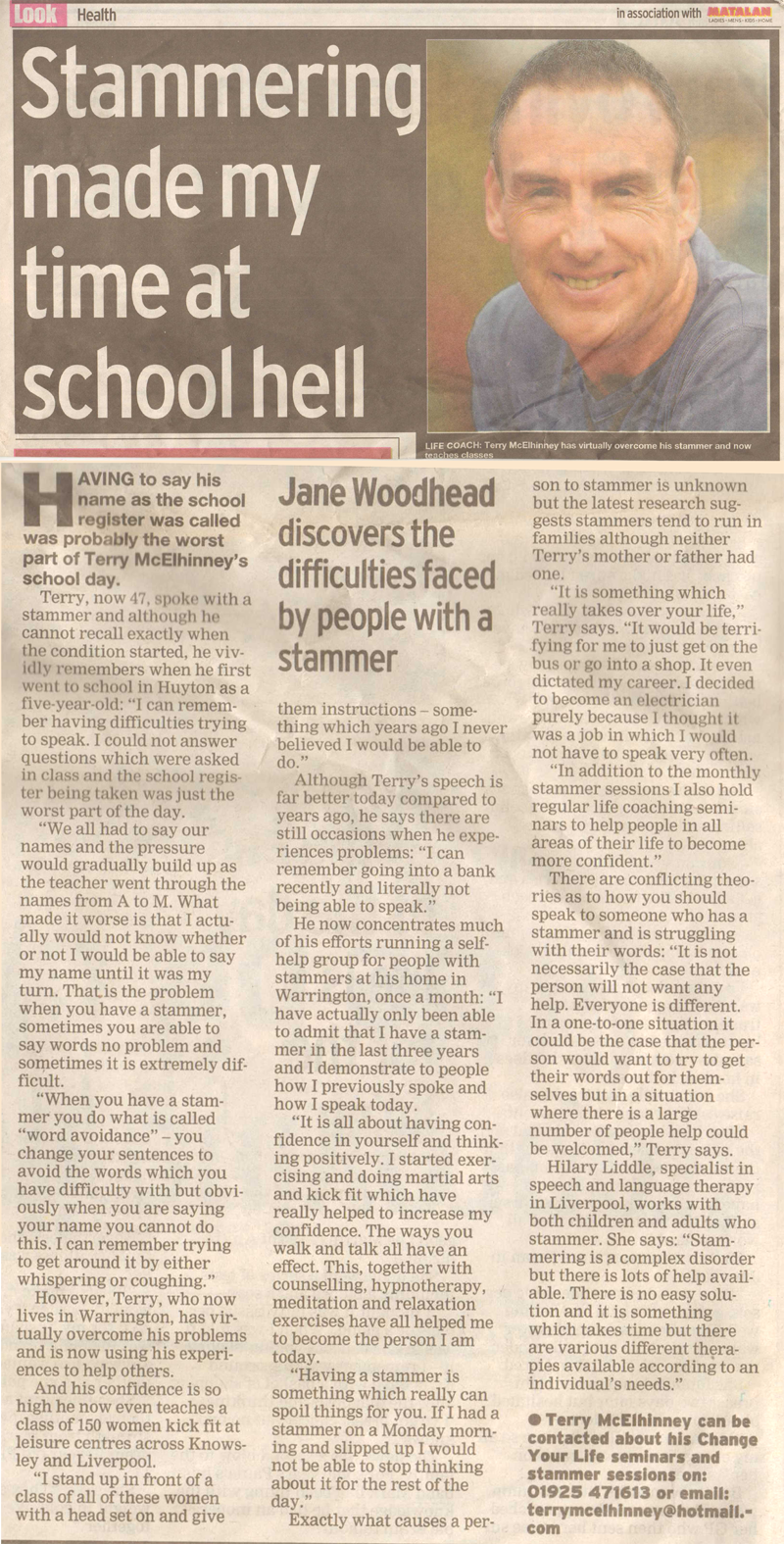 Article appeared in the Liverpool Echo on 5th June 2000.