Acknowledgement from world Kick Boxing champion Jay Bimpson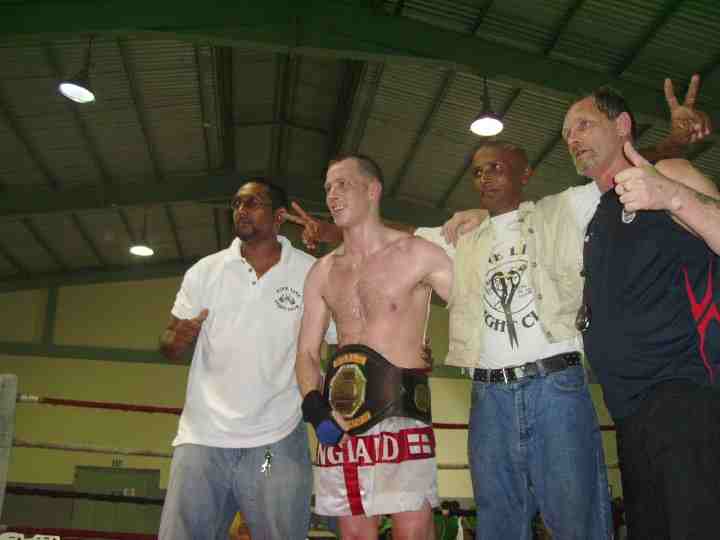 Acknowledgement from world champion Jay Bimpson. World Middle-Weight Kick Boxing Champion and world Light-Middle-Weight K1 Champion
I was training for the world title which was being held in Trinidad and Tobago. I felt physically fit but Terry made me mentally fit and put me in the right frame of mind. He gave me the belief and confidence to know that I could go out there and beat the unbeaten champion.

I won the fight by stopping him in the sixth round. I have continued to use the mental techniques Terry taught me and I'm now a two times world champion. I thank Terry for playing a big part in helping me achieve my goals. When he said that fighting was 80% mental and 20% physical he was right. My body was ready but the difference was Terry making me mentally stronger.

Read Dave Price's comments and quotes made in national newspapers regarding the positive mental improvements he has achieved in working with Terry and Body & Mind Unlimited.
Terry with Dave Price, Tommy Brooks & Dave Tonks in Germany for Dave's fight in Jan 14.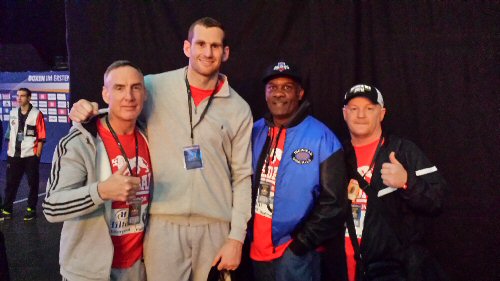 Click below for newspaper articles regarding Dave Price's acknowledgement of his work with Terry.