Liverpool Echo Article - Body Matters
Admit it, you'll never tear him away from the TV over the next few weeks. Your holidays are looming and theres precious little chance of him getting into shape as Euro 2000 kicks off.
The only six pack he's interested in is lager for the match. Well, Bodymatters can help. Huyton fitness expert Terry McElhinney today delivers a quickie 10-point plan he can do - at half time - in the lounge.
While the players are taking that 15 minute breather and the TV pundits are giving their views, the sofa slob in your house can fit in a quick work-out.
He'll be finished by the time they come back out for the second half... and fitter too for all that fiddling with the remote control...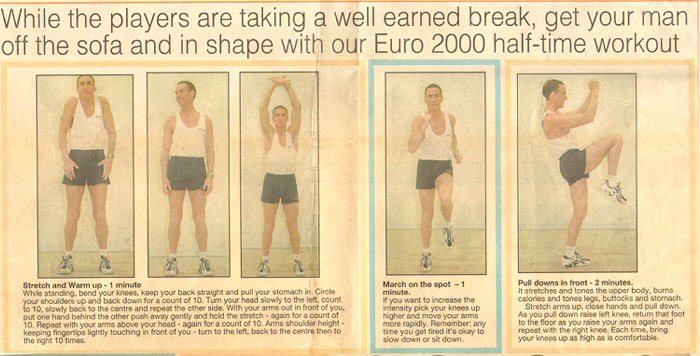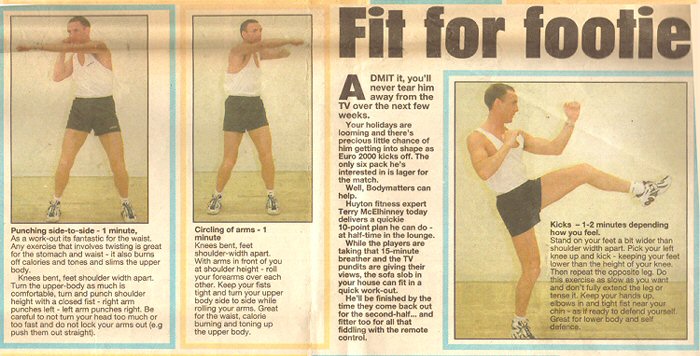 liverpool echo, fitness workout, weight loss
Article appeared in the Liverpool Echo on 5th June 2000.